Ten Bands One Cause 2023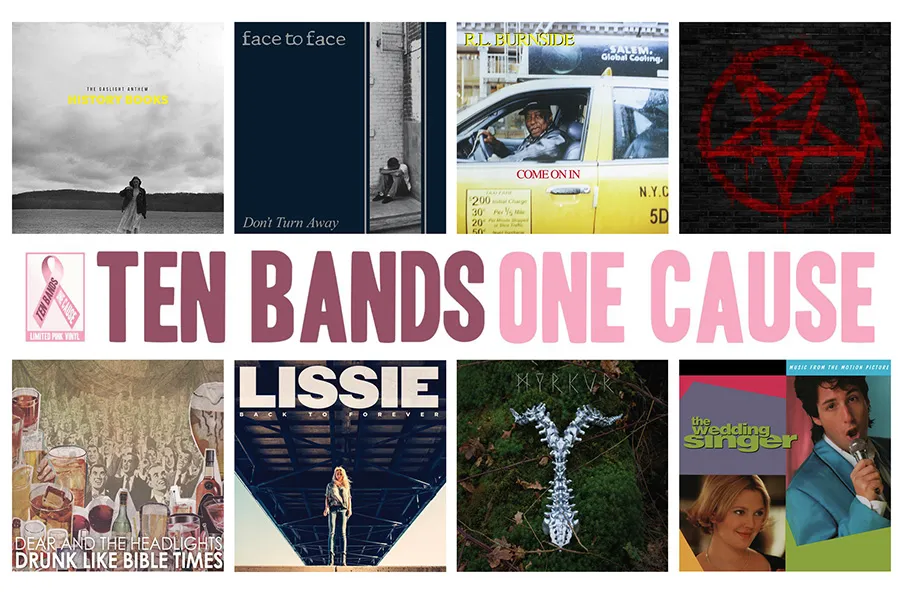 Ten Bands release their albums on limited edition pink vinyl, all for one cause. This is the 10th year for the initiative that has raised close to $300,000 for Red Door Community, an organization that provides community support for both those diagnosed with cancer and their caretakers.

This year's set includes limited edition releases by Lissie, Anthrax, R.L. Burnside, The Gaslight Anthem, Myrkur, Face to Face, Dear and the Headlights, The Wedding Singer Soundtrack and a special new release to be unveiled on 10/13/23.