Nintendo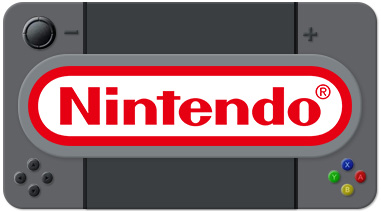 Quick View
Sonny With A Chance for Nintendo DS
Sonny with a Chance for Nintendo DST allows players to experience random and humorous events inspired by the hit Disney Channel series with the "So Random" cast. Fans can play as their favorite character and take their chance in a board game loaded with mini-games, random events and wacky power-ups to get the most fan mail.
Features
Compete in over 40 mini-games, including two DSi-exclusive games, inspired by episodes seen on Sonny With A Chance
Play as one of the characters - Sonny, Tawni, Nico, Grady and Zora
Get comical power-ups such as a whip cream pie, party ticket, banana peel and more fun items
Navigate through five different game boards inspired by familiar locations from the show including the "So Random" and "Mackenzie Falls" sets, backstage areas and the Prop House
Customize characters with costumes inspired by "So Random" sketches
Quick View
Naked Brothers for Nintendo DS
Band Manager Cooper has secured a nationwide tour for the Naked Brothers Band. Now is your chance to live the rock superstar life of the Naked Brothers Band and perform the band's greatest hits! You can sing, play instruments, control the stage show and capture the perfect videos to promote the band!
Features
Be a Rock Star! Enjoy "Rock Band Jr." gameplay - play any of four instruments or sing simultaneously in multiplayer
Pack the House! Good performances bring in bigger crowds
Run the Stage Show! Control the lights, pyrotechnics and other special effects
Manage the Band! Capture the perfect video footage to drum up PR
Unlock up to 25 Naked Brothers Bands songs and upgrade with new instruments, stage effects, outfits, cameras and more