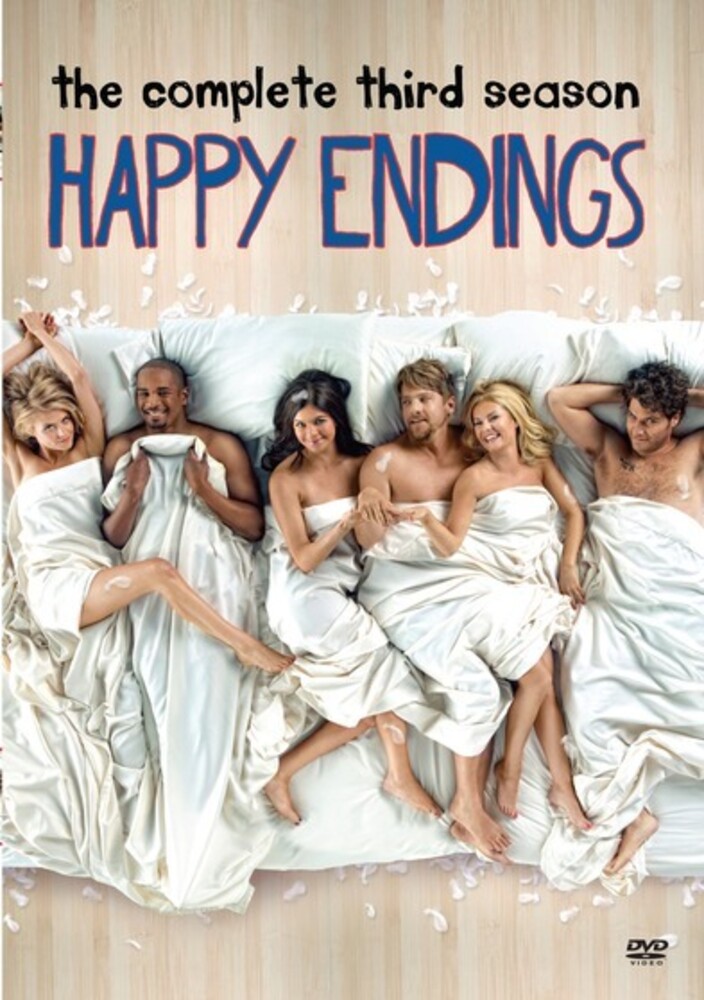 Details

Format: DVD
Label: SONY PICTURES HOME
Catalog: 42898
Rel. Date: 10/01/2013
UPC: 043396428980
More Info:
Your favorite sextet of young*hip Chicagoans are back for another season of this critically-acclaimed comedy. Dave (Zachary Knighton TV's "FlashForward") and Alex (Elisha Cuthbert TV's "24") try to rekindle their old romance; Brad (Damon Wayans Jr.. TV's "The Underground") and Jane (Eliza Coupe TV's "Scrubs") go through the trials of marriage; Penny (Casey Wilson TV's "Saturday Night Live") manages a new relationship a body cast and a prescriptive helmet; and Max (Adam Pally Iron Man 3) deals with bar mitzvah DJ'ing*unusual handshakes and figuring out to which gay subculture he belongs. Season Three of Happy Endings reaffirms it is one of the funniest shows on TV! Newly remastered.