More Info:
The universe feels real on The Turnpike Troubadours because the band resolved to let the album happen on it's own time. Moving out to the Prairie Sun recording complex in the desert country of Cotati, California, setting up in former chicken coops converted into studios, they metaphorically unplugged the clock and worked studiously through 12-hour sessions, wrapping up only when each story and every note rang true. There's "7 Oaks", recounting a life made desperate by poverty, made more vivid by an incongruous hoedown accompaniment. "Bossier City," focused on a sad mill worker who blows his pay regularly on gambling and booze.
Reviews: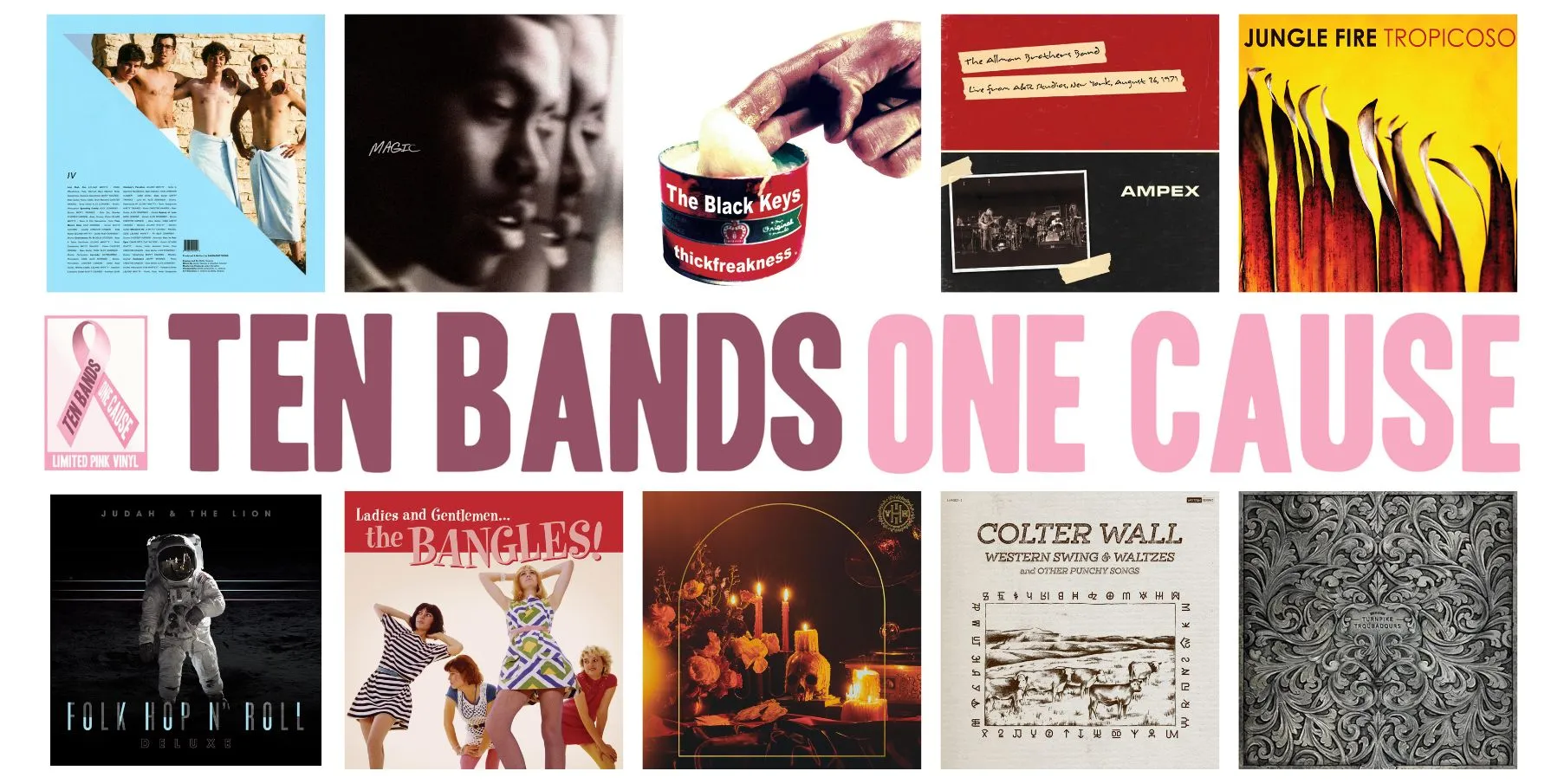 ABOUT TEN BANDS ONE CAUSE:
Ten Bands re-issue their albums on limited edition pink vinyl, all for one cause. This is the 9th year for the initiative that has raised close to $300,000 for Red Door Community, an organization that provides community support for both those diagnosed with cancer and their caretakers.

This year's set includes limited edition releases by Nas, The Black Keys, Colter Wall, The Allman Brothers, Judah & The Lion, Senses Fail, The Bangles, Turnpike Troubadours, Jungle Fire and BADBADNOTGOOD.